May 24, 2017 – As part of a grant from the Iowa Department of Public Health, Bi-State Regional Commission hosted a 2-hour workshop on May 23, 2017 at the Bettendorf Library to showcase opportunities to incorporate more walkable, bikable, and accessible streets within our region. Representatives from the Active Transportation Alliance spoke on the benefits and myths about what it means to be a "Complete Street." The non-profit is based in Chicago and advocates creating healthy, sustainable, and equitable communities by advancing walking, bicycling, and transit use in communities.
Benefits of Complete Streets include opportunities for increased physical activity and better air quality by shifting people from cars. There is an inclusiveness when children, older adults, and those with disabilities can go places without travel barriers. More people out bicycling and walking are "eyes on the street" and provide a social, community aspect where people can meet and interact.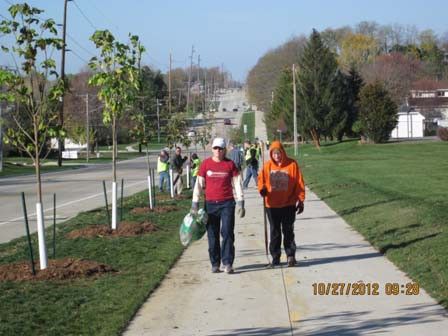 One myth about Complete Streets is they apply to all streets. Actually, evaluation of the neighborhood or location is important to determine if walking or bicycling in the area is in demand and needed to get to essential services, such as grocery, bank, school or office. Complete Streets can occur within the existing right-of-way by re-striping from a 4-lane to 3-lane facility and adding bicycle lanes. The perception that "everyone drives" limits movement of households without vehicles, children, and persons not able to drive.
Representatives from the Cities of Bettendorf and Muscatine highlighted their local efforts to incorporate active transportation into their communities. Bettendorf has 13 miles of separated trails, 2 miles of bicycle lanes, and 12 miles of recreation trails. The city incorporates Complete Streets language into their comprehensive plan, and has a shared-use trail study to guide trails development in the community. In 2015, the city was designated a Bronze Level Bicycle Friendly City by the League of American Bicyclists, and has created a Bicycle and Pedestrian Committee to support the promotion of active lifestyles.
In Muscatine, the city developed both Complete Streets and Sidewalk Policies as part of a Wellmark Grant and Blue Zones certified community designation. The city's Complete Streets Policy was ranked 8th best nationally in 2013 by Smart Growth America. The policy was put to use on a segment of Cedar Street that serves a school, YMCA, hospital, and retail and employment areas. The corridor went from virtually no non-motorized travel to 15,000 trips per year by walkers and bicyclists. Before and after photos show the striking difference for Cedar Street. The success has cemented the Complete Streets concept in the community and is being applied to their largest project along Mississipp Drive between the river and their downtown. Lessons learned to-date were to get community support, implement viable and visible project locations, and be flexible, adapting to the site conditions.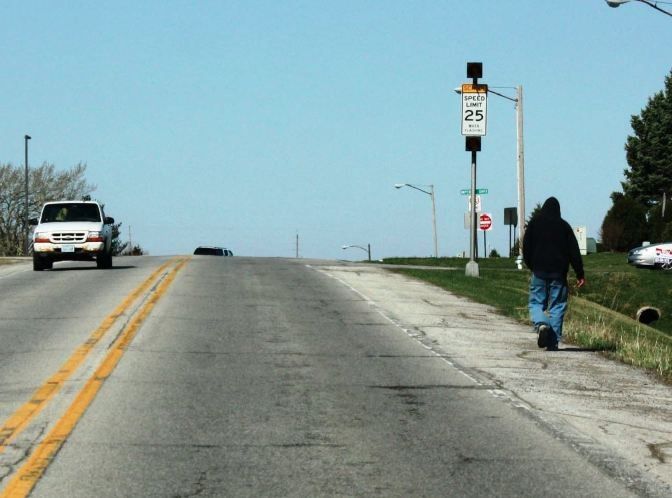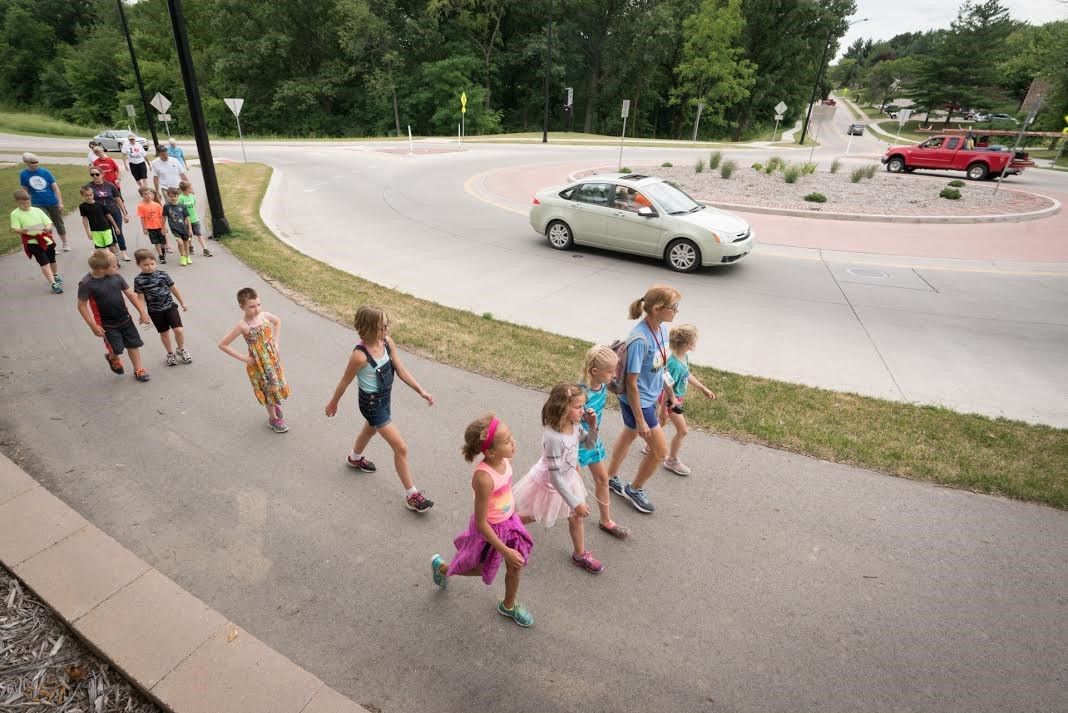 ---
Quad Cities Area Complete Streets Policy
"Complete Streets" refers to public right-of-way that is designed for the safety and accessibility of multiple users, regardless of ability. As a standard practice in the Quad Cities Area, a balanced approach in design and operation of the transportation system within public right-of-way will be taken as feasible, giving consideration to:
Types of users of the transportation system, including pedestrians, bicyclists, transit users, motor vehicles and freight interests in design and operation;
Project surroundings in context with how and who will use the facility to determine what accommodations users will be provided; and
Service levels for all users anticipated by adopted comprehensive or system-wide plans.
Approved 10/28/08 Transportation Policy Committee